Video Production Services from Concept to Delivery

Scripting…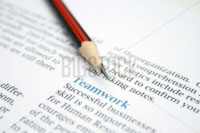 During our initial meeting our scriptwriter will gather information about your project and they will determine, through your input, what you are trying to achieve. The scriptwriter will then walk through the project noting what points they believe should be in the video. You may not want you or your associates to have any speaking parts. In this case, we will use one of our professional voiceover specialists. We understand that few people will ever read a script besides you, the production staff, and the talent. But the audience will watch what is on the screen. Formats professionals know how to visualize their way through a script appealing to the senses. No one understands your message more. At Formats, we brighten up your message to support the visual with the sound track complimenting what is on the screen.
Recording…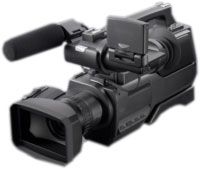 Whether it's a high-end HD (High Definition) broadcast environment or a budget-conscious corporate environment, web streaming, the picture quality and affordability make Formats the perfect choice for your project. The success of your production is the result of a team effort — a pooling of talents, skills and creativity — to produce dynamic images, which communicate your objectives effectively, to your target audience. Planning, creativity, equipment and hard work are only as effective as the people behind them, and we have some of the best in the industry.
Editing…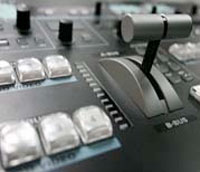 After the shoot, whether it is a single or Multi-cameras, the video editing phase will determine the impact of your video production. Post-production is the final step in the process. Editors understanding the concept offer valuable creative suggestions in the moment to moment decision making process. Communications is the key to a successful post-production experience. You can't beat the creativity and efforts of professionals who have combined their talents in one common goal — producing the best product possible within your budget.
DVD Authoring & Production…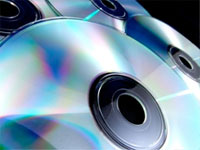 Creating an interactive CD or DVD from your finished product enhances the viewing experience, allowing the viewer to navigate to particular areas of interest, further customizing the final product. Formats in-house Duplication and Digital Printing make Formats the best choice to get your video package completed in a timely fashion.

Testimonials
Hi Joan,

We can not stop listening to the CD. You guys did such a phenomenal job. Also, we noticed you added the CD text. Thank you so much! We truly appreciate you and Formats Unlimited.

Happy Holidays!

Many blessings,

Taylour (F.L.O.G.I.C)

This small but mighty team leveraged meticulous project planning, agility, and growth mindset to deliver the project on time with no USB key failures
Becton, Dickinson, and Co.

Just wanted to thank you for the order you put together for us. We're very pleased with how it came out. We will definitely consider coming to you for our next job.
Fine Surgical Instruments Inc.

THANK YOU SO MUCH! I can't wait to get the discs in! You always go that extra mile for us and we really do appreciate it!
Daytona Magic, Inc.

I would like to express my gratitude for the services you Provided for us. Our show was a great success and the CD's made a big impact! Thank you once again for helping us out, especially since we Rushed it!
Fine Surgical Instruments, Inc.

As a consistent customer over the last 5 years, we have found the service to be consistently outstanding. We have used a variety of their available services to help meet our needs of duplication, print options, and fulfillment processes. Accessible customer service and the ability to help with customizing our product needs have helped us make a lasting impression on our customers.
Pinsonault Associates

Formats Unlimited provides ADI with excellent service. I've been working with Formats for the past four years and find the service to be efficient, speedy and extremely organized. Quality Service.
ADI

Thank you so much you are awesome. You have done one hell of a job. Every order is on time or early. I have never missed any of my days to our folks in the field or on the manufacture floor. You're a pleasure to work with and when I retire I am going to miss you and all of Formats the most. If every vendor was like you, what a great place this would be. Thanks again.
Ortho Clinical Diagnostics

Thank you again so much for your help on the VS project. They LOVED the look and quality of the disks. Huge success.
Freelance Media Pro in NYC and Worldwide

Hi Tom,
Please thank your team.
The CD's look great!
Have a happy and safe festive season and I'll be in contact first thing in the new year for a big DVD job I need done.
Much appreciated.

bat